Diani Beach Hospital was established in the year 1997 by Dr. K. S. Rekhi. Dr. Rekhi started off his medical practice in Diani in a clinic and soon realized the urgent need for a hospital in the region. Prior to the establishment of Diani Beach Hospital patients often had to drive to Mombasa, a good 35 Kilometers away for needs that could not be met by the existing facilities. Over the past 16 years Diani Beach Hospital has not only established itself firmly but also remains the finest and most experienced private hospital in the South Coast of Kenya and a leading private hospital in Kenya.
What makes us different is the quality of our care, the efficiency of our staff, our technological expertise and experience in using the same, and our attention to the minutest detail. The moment one steps into the hospital if the breathtaking landscaping does not captivate one's attention the interiors of the hospital will most definitely do so. From minimal waiting times for the patient to maximal attention we have perfected the art of patient management and it is seen in every aspect of our care.
We are able to offer a range of services like routine consultations, in-patient management, dental services, physiotherapy, laboratory, diagnostic imaging, pharmacy, well-baby, well-man, well-woman clinics, and even specialized facilities like aesthetic medicine. A detailed description of our services can be availed HERE.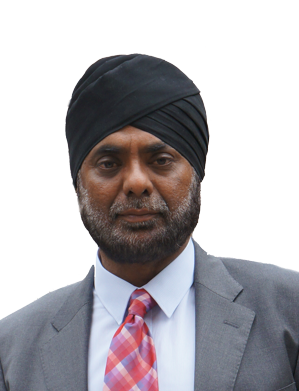 From an almost humble beginning in 1997 Diani Beach Hospital has grown steadily to its present stature. Embracing some of the latest technological innovations the hospital serves a vast multitude of patients from all walks of life. Tourists, residents, corporate patients, and even patients from the less privileged sectors of the society are all treated to an international standard of care at the hospital.
Our experience and expertise have led to many of the top local and multi-national organizations in the region employing our services for their staff. These include Base Titanium (a division of Base Resources, Australia), Camps International, Kwale International Sugar Company, Safaricom, Kenya Airways and UN Missions & Diplomats to name a few. In addition we also serve government agencies like Kenya Police, NSSF, Kenya Armed Forces, and Kenya Ferry Services among others. Notably during official military and naval exercises the US Marines and British Army utilize the hospital's facilities – highlighting the trust placed in Diani Beach Hospital.
Inauguration of the Hospital.
Realization of the fact that a small clinic would not suffice to cater to the healthcare needs of an ever growing tourist and resident population led to the birth of Diani Beach Hospital in 1997.
Phase I of Hospital Expansion.
The novelty of the hospital led to an influx of people seeking healthcare. To cope with the increasing numbers of patients further expansion of the hospital was undertaken. This involved the addition of more private rooms and general wards.
Modernization of the Laboratory.
A top-of-the-range Coulter Analyzer was acquired by the hospital. This enabled automation of the blood cell analysis, so vital in the diagnosis of a range of medical conditions. A Biochemistry analyzer was also added.
Establishment of Intensive Care Unit
The region's first Intensive Care Unit was established to cater to the critically ill. A facility so vital that it proved an essential addition, for within weeks of the ICU being set up we performed our first thrombolysis. Since then it has gone on to save innumerable lives.
Upgrading of the Laboratory.
A Diagnostic ELISA was added to the laboratory to facilitate several sophisticated tests (including cancer screening tests, endocrine function tests, and serology).
Dental and Physiotherapy departments inaugurated.
The hospital expanded its services and facilities by addition of a dental and physiotherapy department. Click here to read more about these departments.
Aesthetic Medicine and Cosmetic Surgery facilities established.
Keeping in tune with the rapid strides in cosmetic medicine we ventured into this area of expertise as a service offered by very few hospitals in Kenya. Today we are able to offer a wide range of procedures ranging from liposuction to wrinkle reductions and other exciting treatments.
Phase II of Hospital Expansion.
A whole new segment of in-patient care established with addition of semi-private rooms. These semi-private rooms match the private rooms in some of the region's top hospitals.
Expansion of Physiotherapy department with addition of Hydrotherapy.
The region's first and ONLY Hydrotherapy department was commissioned.
Further Laboratory Expansion.
New blood analyzers and biochemistry analyzers replaced the older versions.
Acquisition of an Advanced Cardiac Life Support Ambulance
An Advanced Cardiac Care Ambulance, the only one of its kind in Kenya. This single enhancement is capable of saving lives on the go and is often utilized in road evacuation of critical patients.
Phase III of Hospital Expansion
Expansion of clinical services with more doctors.
Opening of a wing for the NHIF patients and construction of more rooms for in-patients.
Further Investment and Expansion
Establishment of our first satellite-clinic in the heart of Ukunda – fully equipped with on-site laboratory, pharmacy and observation rooms as well convenient opening times from 7AM – 10PM 7-days-a-week. The clinic boasts unrivalled build-quality and cleanliness – in line with the standards delivered at the Diani Beach Hospital.
Acquisition of a brand new state of the art 3-Dimensional Ultrasound Machine.
Upgrade of the Radiology department which now boasts fully digitalised imaging – yielding the highest quality X-Rays in the region.
Opening of Ultra-modern Theatre Wing and Maternity Wings. Further expansion of Mandela Wing
A state-of-the-art and ultra-hygienic maternity department commenced early in the year. Clean birthing rooms with midwife in attendance backed up by specialists.
2 ultra-modern, clean and spacious theatres with the latest anaesthetic equipment and an advanced Image Intensifier (C-Arm) started operations in late 2015.
Addition of 2 new private rooms and refurbishment and expansion of our Mandela Wing to accommodate more patients.
Opening of Dialysis Center and expansion of ICU/HDU
Expansion of the ICU and addition of bedside monitors, new defibrillator and ventilator.
An ultra-modern dialysis centre with 4 new dialysis machines to cater to patients with end stage renal disease.