Diani Beach Hospital was established in the year 1997 by Dr. K. S. Rekhi. Dr. Rekhi started off his medical practice in Diani in a clinic and soon realized the urgent need for a hospital in the region. Prior to the establishment of Diani Beach Hospital patients often had to drive to Mombasa, a good 35 Kilometers away for needs that could not be met by the existing facilities. Over the past >23 years Diani Beach Hospital has not only established itself firmly but also remains the finest and most experienced private hospital in the South Coast of Kenya and a leading private hospital in Kenya. From our humble origins with just 8 beds, today we have morphed into the region's biggest private hospital with a bed capacity of 80 beds and a satellite clinic network currently present in Likoni, Ukunda and Kwale town.
What makes us different is the quality of our care, the efficiency of our staff, our technological expertise and experience in using the same, and our attention to the minutest detail. The moment one steps into the hospital if the breathtaking landscaping does not captivate one's attention the interiors of the hospital will most definitely do so. From minimal waiting times for the patient to maximal attention we have perfected the art of patient management and it is seen in every aspect of our care.
We are able to offer a range of services like routine consultations, in-patient management, dental services, physiotherapy, laboratory, diagnostic imaging (including digitalised X-rays, CT scans and 3D ultrasound), pharmacy, dialysis, intensive care unit, well-baby, well-man, well-woman clinics, and even specialized facilities like aesthetic medicine. A detailed description of our services can be availed HERE.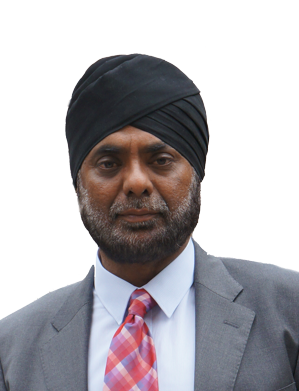 From an almost humble beginning in 1997 Diani Beach Hospital has grown steadily to its present stature. Embracing some of the latest technological innovations the hospital serves a vast multitude of patients from all walks of life. Tourists, residents, corporate patients, and even patients from the less privileged sectors of the society are all treated to an international standard of care at the hospital.
Our experience and expertise have led to many of the top local and multi-national organizations in the region employing our services for their staff. These include Base Titanium (a division of Base Resources, Australia), Camps International, Kwale International Sugar Company, Safaricom, Kenya Airways and UN Missions & Diplomats to name a few. In addition we also serve government agencies like Kenya Police, NSSF, Kenya Armed Forces, and Kenya Ferry Services among others. Notably during official military and naval exercises the US Marines and British Army utilize the hospital's facilities – highlighting the trust placed in Diani Beach Hospital.
1997
Inauguration of the Hospital.
Realization of the fact that a small clinic would not suffice to cater to the healthcare needs of an ever growing tourist and resident population led to the birth of Diani Beach Hospital.
Diani Beach Hospital became the first hospital to open in Diani Beach / Ukunda region on 7th July 1997.
1998 – 2003
Phase I of Hospital Expansion.
The inaugural phase between 1997 and 2002 saw a consolidation of the development of our infrastructure.
Private room capacity was increased from 2 to 6 and the general wards increased from 8 to 18 beds.
Establishment of core processes and relationships with key insurances and local hotels.
2004
Establishment of the High Dependency Unit
In 2004 the Hospital inaugurated a High Dependency Unit for management of critical patients.
The latest defibrillator, ventilator and other life-saving equipment were all installed in the HDU.
Within weeks of opening our HDU, the Hospital became one of the first (and amongst the earliest in the region) to successfully thrombolyse a patient with a heart attack.
2005
Upgrading of the Laboratory and expansion of the Hospital
Significant investment was made upgrading our laboratory with the addition of, among others, biochemistry analysers, ELISA, and automated blood cell counters.
In addition, the Hospital was further expanded to increase the bed capacity to cater to an ever growing patient population – be it tourists, corporate patients or residents alike.
2006
Dental and Physiotherapy departments inaugurated.
The hospital expanded its services and facilities by addition of a dental and physiotherapy department. Click here to read more about these departments.
2007
Aesthetic Medicine and Cosmetic Surgery facilities established.
Keeping in tune with the rapid strides in cosmetic medicine we ventured into this area of expertise as a service offered by very few hospitals in Kenya. Today we are able to offer a wide range of procedures ranging from liposuction to wrinkle reductions and other exciting treatments.
2008
Phase II of Hospital Expansion.
A whole new segment of in-patient care established with addition of semi-private rooms. These semi-private rooms match the private rooms in some of the region's top hospitals.
2009
Expansion of Physiotherapy department.
Our physiotherapy offering was upgraded and expanded in 2009.
2010
Further Laboratory Expansion.
In 2010, our laboratory was further upgraded with more equipment to handle the growing numbers of testing. New blood analyzers and biochemistry analyzers replaced the older versions.
2011
Acquisition of an Advanced Cardiac Life Support Ambulance
An Advanced Cardiac Care Ambulance was acquired from Australia, the only one of its kind in Kenya at the time. This single enhancement is capable of saving lives on the go and is often utilized in road evacuation of critical patients.
2012 – 2013
Phase III of Hospital Expansion
2012 – 2013 saw Phase III of the major expansion of the Hospital, with a number of private rooms, general ward beds and consultation rooms increased.
2014
Further Investment and Expansion
In line with our new growth strategy and realising the need for community expansion of our services, our first satellite clinic was opened in Ukunda, a nearby township. The Ukunda Clinic is fully equipped with on-site laboratory, pharmacy and observation rooms as well convenient opening times from 7AM – 10PM 7-days-a-week. The clinic boasts unrivalled build-quality and cleanliness – in line with the standards delivered at the Diani Beach Hospital.
Acquisition of a brand new state of the art 3-Dimensional Ultrasound Machine.
Upgrade of the Radiology department which now boasts fully digitalised imaging – yielding the highest quality X-Rays in the region.
2015
Opening of Ultra-modern Theatre Wing and Maternity Wings. Further expansion of Mandela Wing. Acquisition of CT Scanner. Second Satellite Clinic opened.
In 2015 a modern and hygienic maternity department was established with facilities for women to deliver in a professional and safe environment (in stark contrast to what was otherwise available in the region).
In addition, 2015 also saw the beginnings of the region's most advanced major operation theatre complex with 2 operating theatres and the latest in anaesthesia and surgical care.
In 2015, the Hospital was the first in Kwale County to set up a Computerized Tomography (CT) centre with a Siemens CT scanner. With this addition the imaging department now offered plain and contrast x-rays, ultrasound and plain and contrast CT scans.
2015 also saw expansion of our semi-private wing, together with the addition of two private rooms. 2015 also saw the addition of a new female-only general ward at the Hospital.
A satellite clinic (our second) was set up in Kwale town, modelled on the our first successful satellite clinic in Ukunda.
2016
Opening of Dialysis Center and expansion of the HDU
In 2016 the Hospital was, once again, the pioneer for establishing the region's first dialysis centre with four dialysis machines. This has been a blessing for many patients with renal failure as they no longer needed to make the long journey 2 or 3 times per week into Mombasa for dialysis. In addition, Diani Beach was previously a no-go destination for tourists with renal failure – we now treat a number of tourists who are only able to visit Diani Beach as a result of this facility.
Expansion of the HDU and addition of bedside monitors, new defibrillator and ventilator.
2017
Further Hospital Expansion. KMPDB CME accreditation.
2017 saw another significant expansion in the Hospital – our accounts department, laboratory, IT department and stores were shifted to a new adjoining building to create space for further medical additions in the main building.
A dedicated Continued Medical Education (CME) room was set-up to facilitate ongoing education of the medical staff. The Hospital has now been given official status as a confirmed provider of CMEs by the Kenya Medical Practitioners' and Dentists' Board.
2018
Establishment of Two General Ward and Post-Operative Ward. Opening of our Likoni Clinic. Launch of Optical Services.
The resulting space in the Hospital following the construction of the additional annex building in 2017 allowed for the establishment of two new general wards (including a paediatric ward).
A new dedicated 8 bed postoperative/surgical ward was added.
Further expansion of satellite clinics with a new branch opening in Likoni, Mombasa County. Initially open from 8 AM to 8 PM the significant demand meant that the clinic was quickly converted to become a 24 hour facility with inpatient admission capabilities (initially with 6 inpatient beds).
2018 saw the complete refurbishment and extension of the reception area to facilitate ease of the patient registration process. We also integrated a digital queue management system increasing efficiency of patient flow through
the Hospital.
We added to our repertoire of services with the opening of the first (and only) optical facility in Diani/Ukunda.
2019
Opening of our ICU Wing and Endoscopy Suite. Expansion of the Main Hospital and Likoni Clinic. Expansion to the core Medical/Surgical team.
Increased bed capacity in the Hospital with addition of 9 more general ward beds – The Uhuru Ward.
Likoni clinic bed capacity was increased from 6 to 22 with expansion into a new building adjacent to the existing clinic.
March 2019 saw the completion of one of the finest Intensive Care Units set-ups in Kwale County with a state of the art 3 bed ICU. The ICU is fully equipped to handle any emergencies as per international norms. The ICU team received a major fillip with the recruitment of a fulltime in-house Intensivist and a dedicated ICU-specialist Head Nurse. The ICU staffing capacity was increased to 4 nurses.
Further advances were made with the addition of a new Endoscopy suite with the latest endoscopic instruments thus placing the Hospital as one of the only facility in the region to perform both upper and lower GI endoscopies.
New in-house consultants, to cater to the growing patient population, were hired on a full-time basis. This includes an orthopaedic and trauma consultant, an anaesthetist and a physician.
The first joint replacement surgery was performed in 2019 at the Hospital and we have since performed several total knee replacements and total hip replacements.
2020
Construction of New Building Complex. Commissioning of Solar Power Panel and Electricity Generation Apparatus.
Construction of the new building complex within the Hospital compound which will include a new industrial kitchen to meet the increasing inpatient numbers; a new doctors housing complex; a new CME room and a number of archive and storage rooms. The shifting of these existing departments out of the main hospital building will allow for further expansion of our wards.
The installation of solar panels to generate ~65-80 KW of electricity, accounting for 50% of the Hospital's daytime power consumption.